Vision Getaway
TAKE A MOMENT FOR YOUR SOUL
BLOOMFIELD, ON | APRIL 11 - 13, 2019
IMAGINE
waking up in the morning feeling completely rested, with a renewed sense of purpose, a clear understanding of God's vision for your ministry, and an abundance of passion and energy to accomplish all that God has gifted you to do.
Having that kind of joy back in your life would not only fuel your passions but also re-energize your family life as well.
And let's be real, what woman in ministry doesn't need a little more of that in her life?
Too many women in ministry end up in burnout because they're trying to be everything to everyone. The need to please others and seek approval becomes highlighted and before long it's easy to lose sight of why you started in the first place.
The feeling of isolation is all too often the reason women in leadership roles give up. Without an intentional plan to care for her soul or vision of how to move forward in ministry, uncertainty and apathy take centre stage.
CREATE SPACE
For God to speak to your heart and soul.
We know the feeling all too well because when we first started in ministry we wanted others to think that we knew exactly what we were doing even if it meant being isolated and alone.
There was a time in my life (Andrea speaking) when all I really wanted was someone to tell me that I was on the right track and that what I was doing in my role as a pastor was making a difference in the lives of others. As a women in ministry I wasn't sure who to turn to because I felt like I was the only one who knew what if felt like to question myself all the time.

Similarly, I (Leanne) felt isolated, tired, and rather aimless. I was faithfully manning my post — creating and serving others, but privately crumbling under the weight of diligence and stewarding the call well. I was losing sight of His relentless love for me and forgot that His burden is light. I was buying into the lies of transaction and duty instead of living loved and embracing the unique way He wired me.
The problem was that we were alone, fending off rejection, insecurity, and a fear that no matter how hard we tried we'd never be the women we truly desired to be. If you ignore those nagging feelings long enough burn out is right around the corner.
We don't want you to go through that kind of pain because there is a better way to approach what is happening. And that is exactly why we decided to team up — because we know that two are better than one. And if you make space for yourself seek God in a safe and loving environment, amazing things can and will happen.
TAKE TIME AWAY
And join us for a two day getaway.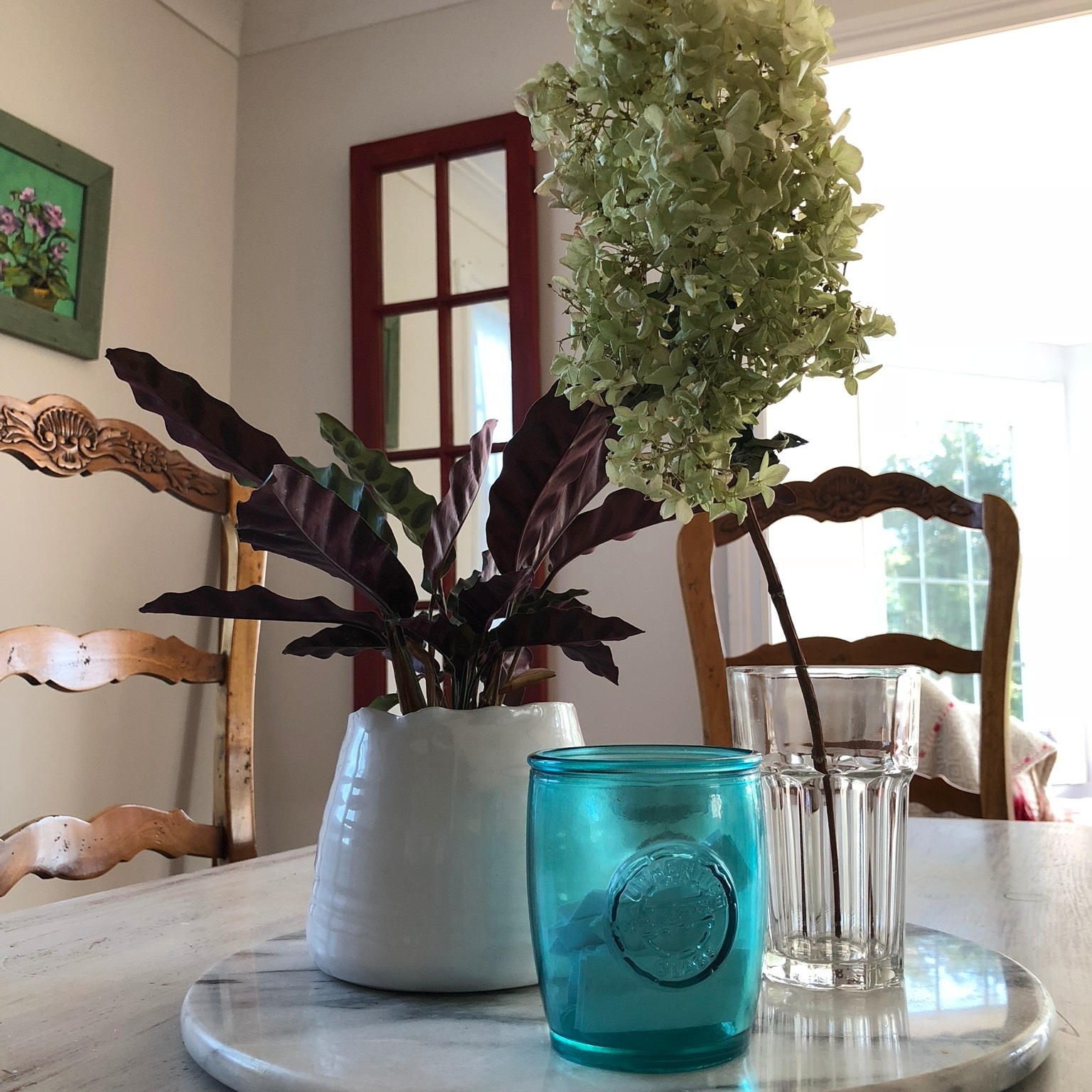 YOU'LL BE LOVINGLY GUIDED
By your facilitators Andrea Crisp and Leanne Cabral.
Andrea Crisp — Author, Speaker, Coach & Podcast Host
Andrea is passionate about empowering women to discover and live their God given purpose. Many of her clients call her their 'secret weapon' because of her innate ability to identify and champion their unique purpose. Andrea is the author of Designed With Purpose and the host of The Couragecast. She lives right in the heart of downtown Toronto.
Leanne Cabral — Mother, Author, Speaker, Coach
Leanne is passionate about helping others recognize God's voice in their own life. She loves coming alongside others, equipping them to build a living legacy of faith by chasing after the things that matter most. With authenticity, humility, and a gentle approach she creates the kind of atmosphere that makes delving into this subject safe and comfortable. She is the author of A Parent's Best Gift and she and her husband James live outside Toronto with their four kids.
+ Who is The Vision Getaway For?
The Vision Getaway is for you if are looking to deepen your relationship with God and hear His voice for your life personally and professionally.

This is a great opportunity for women in ministry, who are advocates for social justice, lead parachurch organizations, are authors, speakers, and podcast hosts.
+ What can I expect?
You will be a safe and loving environment. You can expect to be guided through prayer and vision exercises. The vision getaway is a great place to take time out to hear God and connect with Him on a deeper level. On the first night we will be walking through a guided prayer and visioning exercise. The second day each participant will have an individual session with Leanne & Andrea.

This is not a retreat or conference. You will have plenty of down time to reflect, pray, visit a shop in the county or even take a nap.
+ What is included in the cost?
Since this is our inaugaural Vision Getaway we have kept the cost as minimal as possible. The cost covers two nights at the Hudson House and the cost of travel incidentals for Andrea and Leanne. A light breakfast and coffee will also be provided for Saturday and Sunday am.

Not Included - Transportation to and from Prince Edward County, lunch and dinner on Friday. A list of restaurants will be provided prior to the getaway. Feel free to bring your own food, drinks and snacks. There is a beautiful kitchen for you to use.
+ What are the dates and times?
The Vision Getaway is Thursday, April 11th (7 pm) through Saturday, April 13th (11am), 2019.

Thursday check in is 5pm. The group session will be from 7 - 9 pm. Friday will be individual sessions. We will also have a group dinner at The Drake Devonshire on the Friday evening. On Saturday there will be one more group session in the morning and check out is 11 am.
+ Will there a follow up session?
Glad you asked. Each participant will be given the option to have a follow up session with Andrea & Leanne following the getaway at an additional cost.

Registration opens February 19, 2019
Vision Getaway
$297.00 (Introductory Price)
Valued at $497.00